I thought it would be helpful to create a resources page that you can always come to for all of your passive income needs.
I'll add to it as I learn more, but you'll notice that in the future I will reference this page quite often.
I recommend bookmarking it for your reference and convenience. Enjoy!
Disclosure: Please note that some of the links below are affiliate links, and at no additional cost to you, I will earn a commission if you decide to make a purchase. Please understand that I have experience with all of these companies, and I recommend them because they are helpful and useful, not because of the small commissions I make if you decide to buy something. Please do not spend any money on these products unless you feel you need them or that they will help you achieve your goals.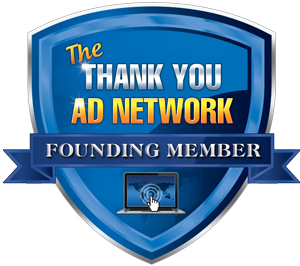 WordPress: The #1 Blog Publishing Platform. Free and easily customizable with wonderful support. All of my blogs use WordPress.
OptimizePress Theme: This is the them I used to build my site. The video tutorials are essential viewing before you start working with the OP Theme and it is essential to get your head around the workings of the theme before you jump in and get started.
Other Themes: I have used Woo Themes and many others. If you want help in choosing a theme please contact me at drbruce@drbrucerae.com
How to Start a Blog That Matters: My top recommendation for educational material if you're looking to start a blog from scratch (via Corbett Barr of ThinkTraffic.net)
Open Office: This is for those of you that do not have a word-processing package. It's FREE and provides every application that is available in Microsoft Office. It is the leading open source office suite for word processing, spreadsheets, databases, graphics, presentations and more.
Domains/Hosting
NameCheap: I get all my Domains form NameCheap and I host all my websites on Hostgator. Beware there are problems with a lot of domain resellers and I have been bitten until my mentor pointed me at NameCheap. Good service and help is provided. Highly Recommended!
HostGator: This is where Blog with Dr Bruce is now hosted, since it outgrew Brainhost. I have a dedicated server package which can better handle the amount of traffic and activity on my blog. Great customer service, and they walked me through the entire migration process from BrainHost. Their online chat help desk is excellent. What I like most about HostGator is that the site is always LIVE and if you are sending messages out to you group, and the site is down…..
Product Distribution

Clickbank: Another digital products retailer. Probably the most popular. Decently priced, but comes with an amazing affiliate program for your products.
Paypal.com: Paypal is just essential for selling your own products through them, but you'll need an account anyway to configure any shopping carts that you may want to get in the future.
Clicksure: This is the "new boy" on the block. Provide a marketplace, and signup as a buyer, a seller or affiliate. It is free to join.
PaySpree: A portal to list and sell digital products and get paid directly into your PayPal, AlertPay and MoneyBookers account. Ideal for setting up affiliate programs, and creating Dime-Sales. You can promote products in their marketplace and earn commission – in some cases up to 100% It is easy to use and generally you can list your product in a very short time. The signup is FREE!
Headlines

Keyword Research
Email Subscriptions & Marketing
(I still have lists in Aweber but I am now using the
50000 free AR in Pure Leverage as well – If you are
starting out don't buy anything else)

Aweber: The internet's most powerful email opt-in service and email marketing/broadcasting tool. This is what I use to build my email list and newsletter. For a free step-by-step tutorial, check out The Beginner's Guide to Starting a Newsletter of Pat Flynn. You should also reference the video help on Aweber itself – they are really helpful.
GetResponse: This is my second autoresponder. It has many good features although it's not as intuitive as Aweber. GR allows import of list members without their having to send out a confirmation e-mail provided you can provide evidence of the manner the subscribers was recruited together with their e-mail address and signup URL. It's easy to use and provides a good set of tutorials to help new members. It also has (like Aweber) a set of templates (which I don't use – because I haven't taken the time to set up a template that I like!) It is free to join for the first month for up to 1000 subscribers. For a full breakdown of the tariffs as you subscriber base increases click this link and then on Pricing and then View all plans.
Advertising Stuff
Google Adsense: Make money by placing relevant ads on your website that are generated from advertisers using Google Adwords. This is free to use, but you have to register for an account.
Google Adwords: If you want to begin advertising on Google, you can select keywords and locations and you pay each time someone clicks on your advertisement. Adwords tends to eat money if you don't know what you are doing. So ask for some help if you really want to use Adwords. Adwords is very fussy about what and how you advertise and if you make a mistake you can find yourself barred or even banned -which means you lose everything you have done! So be warned.
Microsoft AdCenter: This is a much better PPC (Pay-Per-Click) Engine if you are looking for one. It works on Bing and Yahoo and tends to be less fussy than Adwords and more flexible. If you need a hand I know the platform and have used it extensively for PPC (Pay-Per-Click) – it also allows Dynamic Keywords. You will pay less per click here than in Adwords and there is less competition than you will find in Adwords.
Infolinks: If you really want to have some fun – Infolinks is FANTASTIC for advertising and sending really cheap traffic to you squeeze pages, you niche pages and even to paid offers. When I say cheap, I mean that the clicks start at $0.02/click – although in reality you may have to pay up to $0.10/click in some more competitive fields. It is really easy to set up and I can help if you get stuck. One of the really cool features is that you can use Dynamic Keyword Substitution in your ads – this means that you can get the search term to change according to what was searched in the Subject Line and in the Ad body. A bit tricky but I think I have worked it out.
Testing Results
Google Analytics: Google's free website tracking and analytical tool. A must have for anyone with any type of website.
Clicky: Clicky is just like Google Analytics, except it's easier to use, and you can view how many people are on your site (and what they are doing) in real time! Your first site is free.
Google Optimizer: This is another free tool from google where you can test different webpages of the same content, only changing one or two things, so you can see which one works/converts best. It's basically a website optimizer testing tool.
Site Optimization
Matthew Horne from DIYWPBlog: If you have a WordPress site and want to make it as fast as possible, Matthew is the guy to go to. I thought my site was fast until he got it loading in under 2 seconds, which is crazy.
Outsourcing Work
Elance: Hired service for just about anything you can think of. I have used eLance myself and I can vouch for the range and integrity of their operation.
SpeechPad: This is the service I use to get transcripts done for my podcasts and videos.
Books
Video
Niche Sites
The Niche Site Duel Hub: This is where Pat Flynn and 18 other people share their journey of building a niche site from scratch and doing their best to rank #1 in Google and make money. Check out how Pat got my niche site to #1 and earning an income in around 2 months!
THE Backlinking Strategy That Works: One of Pat Flynn's most popular posts which goes into detail about his backlinking strategy and details how he was able to climb a brand new niche site to #1 in Google.