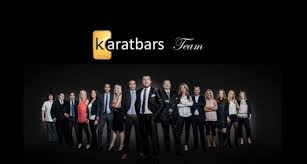 Karatbars Review – One Year In Karatbars
The usual slow down in sales activity for July/August is happening as normal yet I still had over €20,000 in sales last month! ( I can't wait to get into September again!)
Some people are still unsure what to do to get started so here is a quick start guide. If you are already active you should keep this information for new people who join your team.
.
Each increase in package gives you more gold, marketing tools and a different commission level 5%, 10%, 15% or 20%.. Simple.
.
.
.
Karatbars is not MLM and is not like any MLM business… It is important to realise this…
Now get some people on the webinars…… You earn commissions on your package sales and gold sales..You earn commissions on all affiliates and customers you bring in.
Week 1 –  I sell 2 VIP Packages = 2 x €321 commission,    I earn  €642
Week 2 – I sell 2 Gold packages = 2 x €124 commission,  I earn €248
Week 3 – I sell 2 Silver packages = 2 x €55 commission,    I earn €110
Week 4 –  I sell 2 bronze Packages = 2 x €10 commission   I earn €20
My personal goal is two new affiliates per week… you can set whatever goal you like. It could be 1 silver package a month… Karatbars does not put any affiliate under any pressure to do anything.
When I say "sell"…. I mean I ask people to watch the daily webinars and they do the selling… I never explain Karatbars or answer questions until someone has watched a live presentation.
Over 50% of people who watch a live presentation join Karatbars… Fact… Without any assistance from me…
If someone can concentrate on simple repetition, concentrate on sending people to webinars and forget everything else they cannot fail.
I also get units for my sales…  75 units = 1 cycle which is €80 (25 on one side and 50 on the other)
2 x VIPs gives me 200 units, 2 x golds 100 units, 2 x silver 40 units, 2 x Bronze 10 units
Most importantly for me in this example is that I now have eight people in my downline who are going to also get their packages and hopefully begin building their businesses too.
If anyone knows a better product than gold or an easier business to build i'd love to know what it is…
75% of people who join my team will bring in 3 referrals and give up.. that's just life…That's just sales people and applies to all sales companies… not just Karatbars.
I have registered 377 personal referrals… about one person a day…Hardly salesman of the year material considering its a free registration.
That's what make Karatbars different to every other online business out there…. It supports those who give up, doesn't penalise them and welcomes them back…
Don't forget to check out our private Facebook group where you can talk to ordinary people who are earning  $10,000, $20,000 per week in Karatbars….They just have been doing Karatbars for 3/4 years…. Commitment + time = high earnings.
(Just say you are in Brian McGintys Group if asked)
I'm looking forward to my second year in Karatbars. I've met some great people and have had a great time in the business.  Thanks for joining me on this incredible journey….
Regards,